Get bespoke vertical blinds for your property in Belfast and Portadown
Planning to change the interior style of your home or office? Visit Classic Blinds Belfast Limited today for beautiful vertical blinds at fantastic prices. With stunning fabrics in a wide range of colours and patterns, there is something to suit every taste. Contact us for a free estimate.
A practical and affordable solution
Vertical blinds are sleek, simple and elegant and are the perfect alternative to old-fashioned curtains. They provide a perfect balance between style, shade and privacy. Classic Blinds Belfast Limited can provide tailor-made blinds at competitive prices. For more details, contact us today.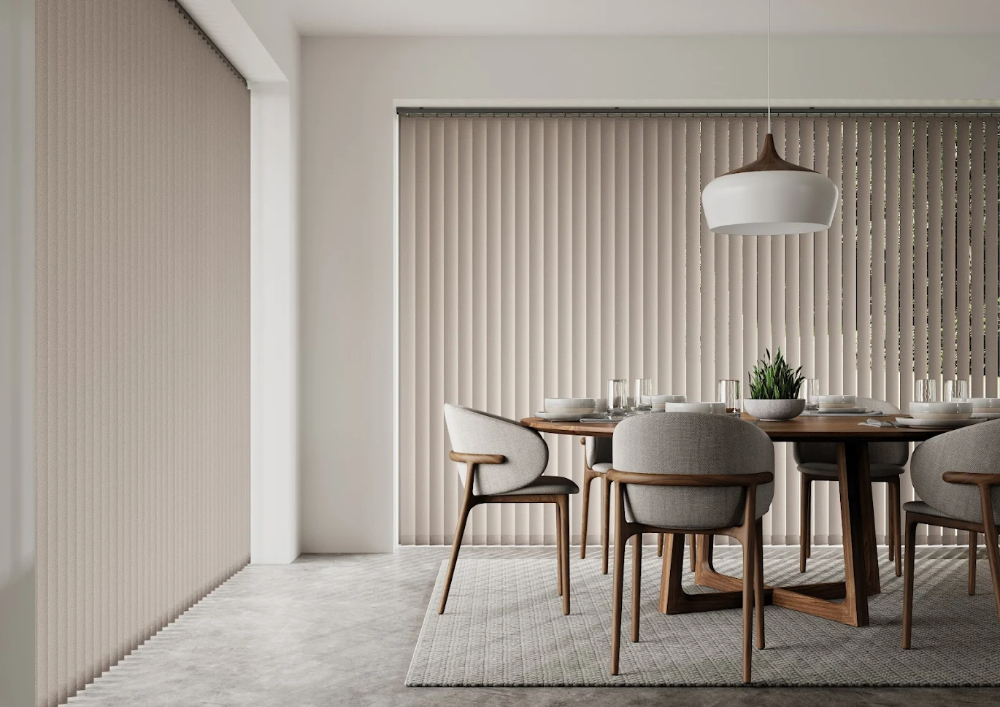 Some benefits of using vertical blinds:
We have a large collection of quality blinds and shutters in our showroom—visit us today, or call us for a free estimate.